Nokkenas versteller
Modern engines can contain variable camshaft timing. This allows the torque to be increased in certain speeds.
There are 2 types:
On / Off variable camshaft timing or lift (Honda VTEC, first BMW VANOS systems)
Continuously variable camshaft timing (VVT-i, Vanos from the BMW TU engines)
The EFIgnition contains several freely programmable ports. These can be assigned as a camshaft adjuster. The EFIgnition 46 can control on / off types of camshaft adjusters. Variable camshaft control is possible with the EFIgnition 88
The control
The control is by oil pressure which is controlled by a solenoid valve.
The solenoid valve has 2 connections. 12 volts come from the fuse box. The ECU switches to ground on the apropiate port.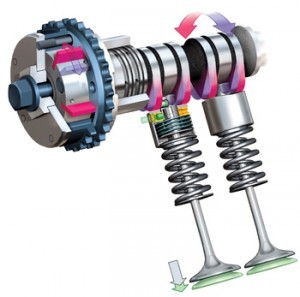 Shopping cart
No items in shopping cart.