Boost control valve
Turbo technology is a great way to get more out of an engine. With the EFIgnition we can even control the turbo pressure. With the Boost Control valve. Or better known as Boost Control Solonoid.
Normally, a hose runs from the pressure side of the turbo to the Wastegate Actuator. We can place the Boost Control Solonoid in between. This is even fitted as standard on the Borg Warner EFR turbo below.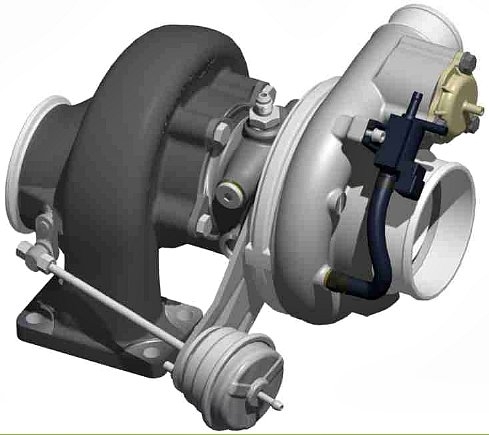 The Boost Control Solonoid transmits the pressure from the pressure side of the turbo to the wastegate actuator at rest. The wastgate actuator works with a press cylinder and a spring. The moment the pressure increases, the spring will be pressed in and open a valve in the turbo, as a result of which the exhaust gases will no longer pass through the turbine housing, but will run into the exhaust via a bypass. The turbo therefore stops building up pressure.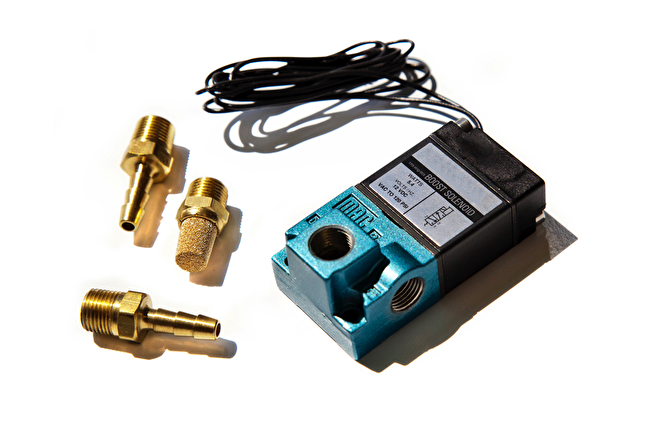 Universal Boost Control Solonoid
With the Boost Control Solonoid we can only increase the pressure. It is therefore important to choose a Wastegate Actuator with a low opening pressure. This lowest pressure cannot be manipulated by the EFIgnition. The EFIgnition can increase the turbo pressure based on the accelerator pedal position and speed. For example, we do not have enormous turbo pressure if we do not press the gas pedal deeply. And we get more turbo pressure as we give more gas. This creates the feeling of an atmospherically aspirated engine, but with much more torque.
Shopping cart
No items in shopping cart.