EFIgnition 46
EFIgnition 46
The EFIgnition46 is a fully-fledged sequentially operating engine management system applicable to engines up to 12 cylinders.
The EFIgnition46 controls the opening of the injector at a thousandth of a millisecond and the ignition timing precisely at the tenth degree.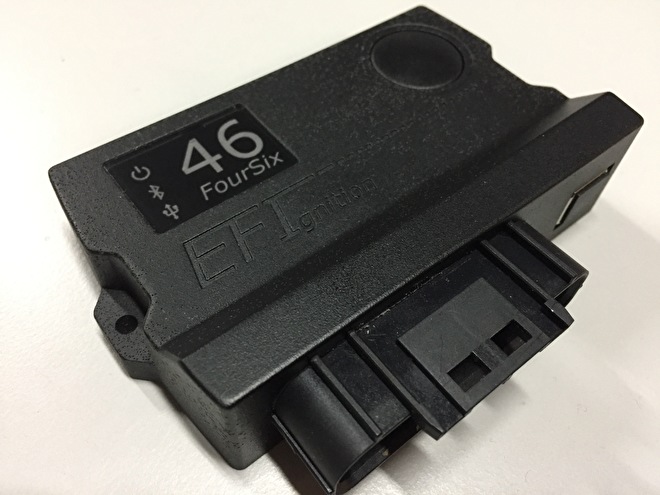 EFIgnition46 is a completely freely programmable engine management system based on the fast automotive spec 16-bit 25Mhz NXP MC9S12 micorprocessor.
Properties
Robust
Waterproof
Can be set up quickly and efficiently
Reliable and trouble-free operation
Advanced functionalities
Injection
4 individual injector control for opening time accurate to 1/1000 milliseconds.
Injector timing adjustable to 0.1 degree per speed and load
Amount of injection per injector adjustable (Injector Trim)
Various fuel injection strategies adjustable (MAP, MAF, AlphaN, ITB)
Siamese intake semi and full sequential injection strategy
Adjustable deceleration stop for the injection
Closed loop mixture control with Air Fuel ratio target value table
Injector staging
Flex Fuel sensor connectable (E85 or BioEthanol)
Injection index switch
Ignition
6x individual ignition output for "smart coils" with built-in power stages (V12 in wasted spark mode)
Ignition timing with an accuracy of 0.1 degree precision
Ignition offset adjustable for Odd-fire engines (Ducati, Harley Davidson, Maserati, PRV engine)
Ignition code field changeover
Bobine charging time adjustable and correction for battery voltage and acceleration
Ignition time correction on intake air temperature
Stationary running recognition and load dependent stationary running timing
Other features
Many different speed sensor (VR, HALL, Opto) and trigger wheel configurations possible
Adjustable speed limiter (Spark retard, Spark cut, Fuel cut)
Control stationary speed via PWM motor or Stepper motor
Launch control, Flat shift, Sequential shift, switch relief for automatic transmission
Charge pressure control for turbo engines
Tachometer output
Regulation electric fan coolant
Variable camshaft timing (on / off)
Barometric correction
Nitrous gas controller
0-5V Analog input for Exhaust Gas Temperature module
0-5V Analog input for Knock Sensor module
Communication
USB
Bluetooth with unique PIN code
RS232
CANbus
User friendly
The EFIgnition can be adjusted with the most versatile and user-friendly ECU calibration software ever made: Tunerstudio.
The electronics of a motor management system can still be as good as this, if the software is not user-friendly, the system cannot be adjusted properly and the engine will never run and perform optimally.
When setting up the ECU, it is important that all functions are easy to find and clearly arranged.
To get the correct values ​​in the ECU, it must be clear at a glance what the sensor values ​​and corrections are at that moment. In the 3D tuning menu you can adjust the key fields very clearly and quickly.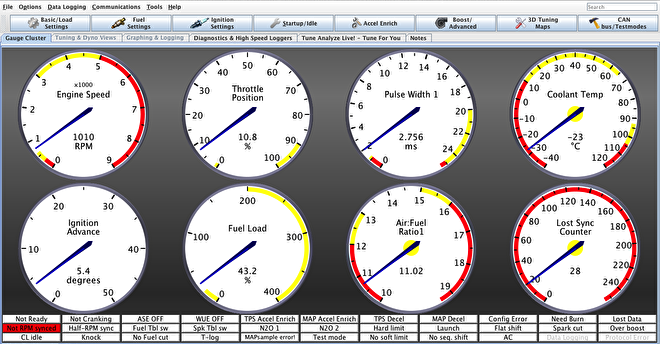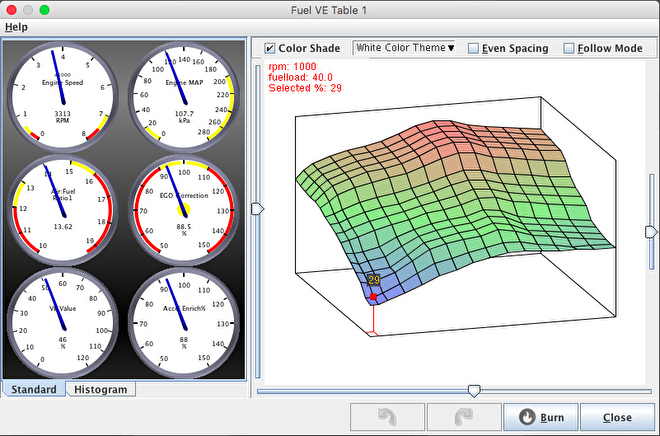 Through a module in Tunerstudio it is possible to have the ECU adjust itself. This works very effectively.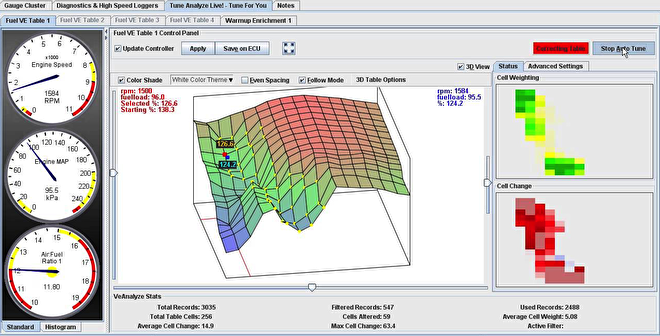 Data logs can be created. These can be viewed and analyzed later. Here too powerful tools are available to further optimize the adjustment.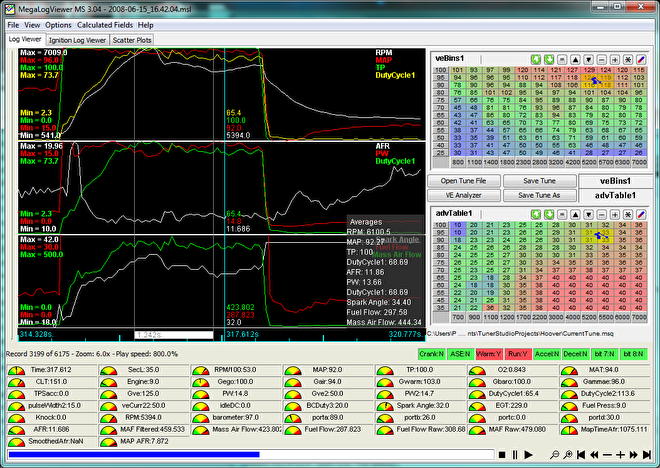 Robust
Vehicles must be able to perform under the most severe conditions:
Very high temperatures
Very low temperatures
High humidity
Splashing water or even immersion in wading vehicles
Dust and splashing dirt
Salt in the coastal areas and brine in the winter period
Vibration with high frequencies
Impact with off-road use
One of the most common causes of the failure of an engine management system is the penetration of moisture.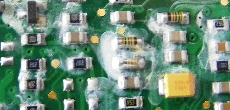 We have developed the housing of the EFIgnition in such a way that it is impossible for moisture to reach the electronics. The electronics have also been made completely vibration-resistant. This way it can even be placed in the engine compartment of off-road vehicles. In addition, components used with the highest temperature range are available.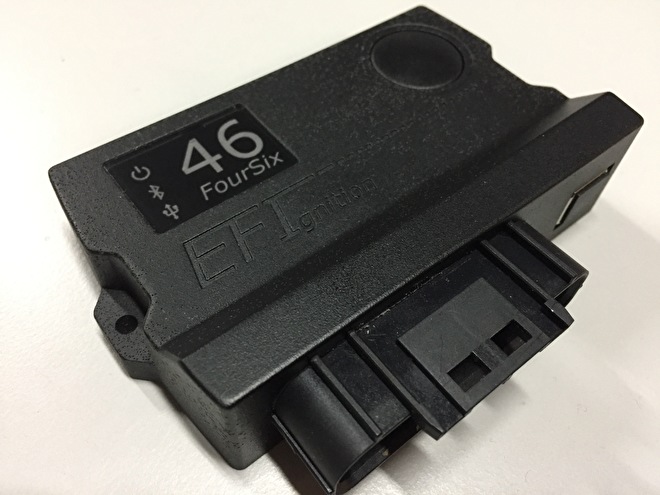 100% waterproof
100% vibration resistant
Impact resistant
Compact design
Through smart placement of the components, Quad layer PCB design and the application of a unique custom-made housing, the EFIgnition is the most complete and compact motor management system in the world. The external dimensions excluding the connector: 115mm x 65mm x 28mm.
Sturdy waterproof automotive connector
A modern automotive grade connector has been chosen. A double seal prevents water from entering the connector. The plug has proved to be compact and very reliable.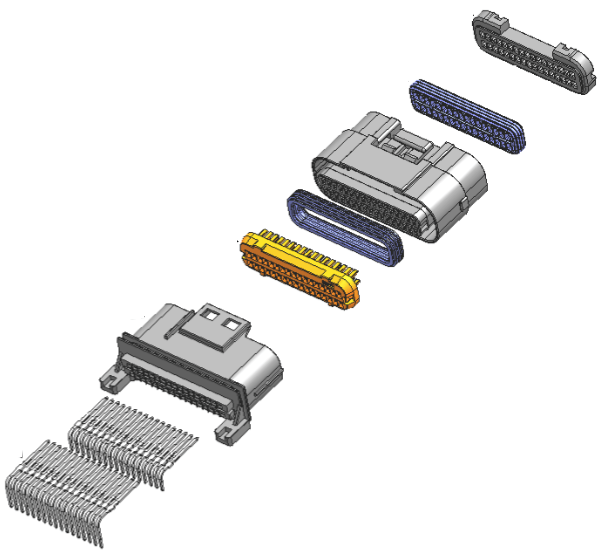 Double-sealed waterproof connector
Absolutely the best in PCB design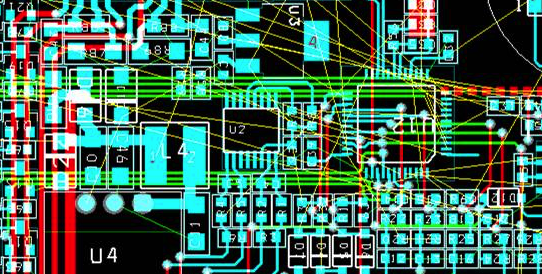 Separate ground planes for the sensor section and the actuator section ensure trouble-free operation and razor-sharp recording of the sensor values ​​by the processor.
Central ground point with multiple ground connection for trouble-free operation.
Rounded print tracks ensure correct transport of the signals without loss or cross-talk.
Components that switch a high current are placed as close as possible to the connector.
Integrated PCB heat sinks with perforations for cooling the components that carry a lot of power.
Low-loss power FETs for the high-power output stages ensure minimal internal heat.
Print jobs that carry a high current are thick, wide and short.
Quad Layer PCB design for more compact construction.
Wide range supply Voltage input. The ECU even works great on 24V systems.
Switched 5V power supply. Short-circuit proof. Very low drawn equity.
Logical placement of inputs and outputs on the ECU connector.
Bluetooth communication securely shielded from sensitive parts on the PCB.
Current-protected Steppermotor driver.
Mounted with the highest quality components with high resistance to extreme temperatures.

With our engineers we have been working on the design until everyone was 100% satisfied.
We then spent hundreds of hours testing the ECU. Tens of thousands of test kilometers were driven in the most remote places in Europe. And again we have adjusted the design. The final result is a reliable engine management system full of innovation, using the most high-quality components that have proven themselves in practice.
Shopping cart
No items in shopping cart.